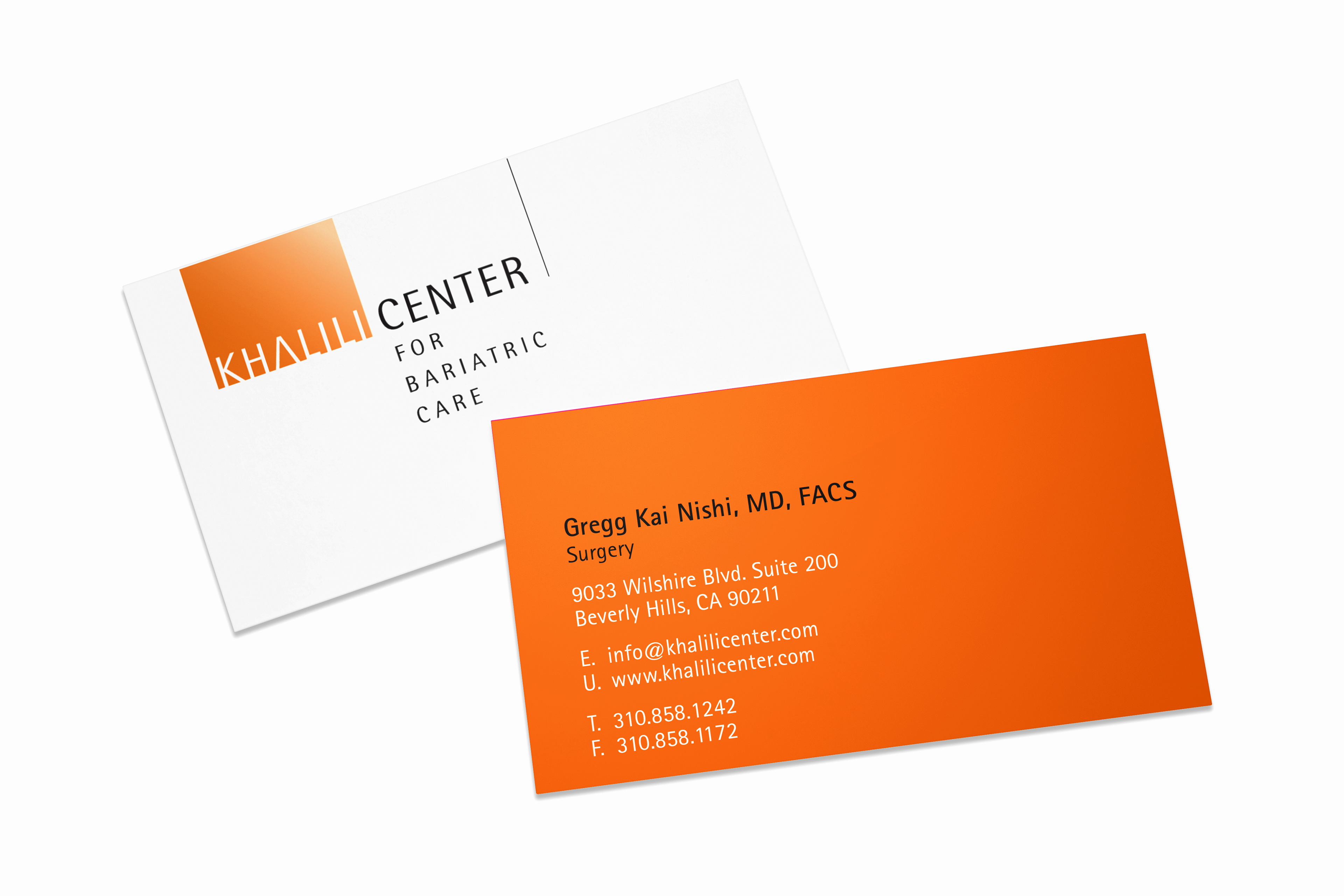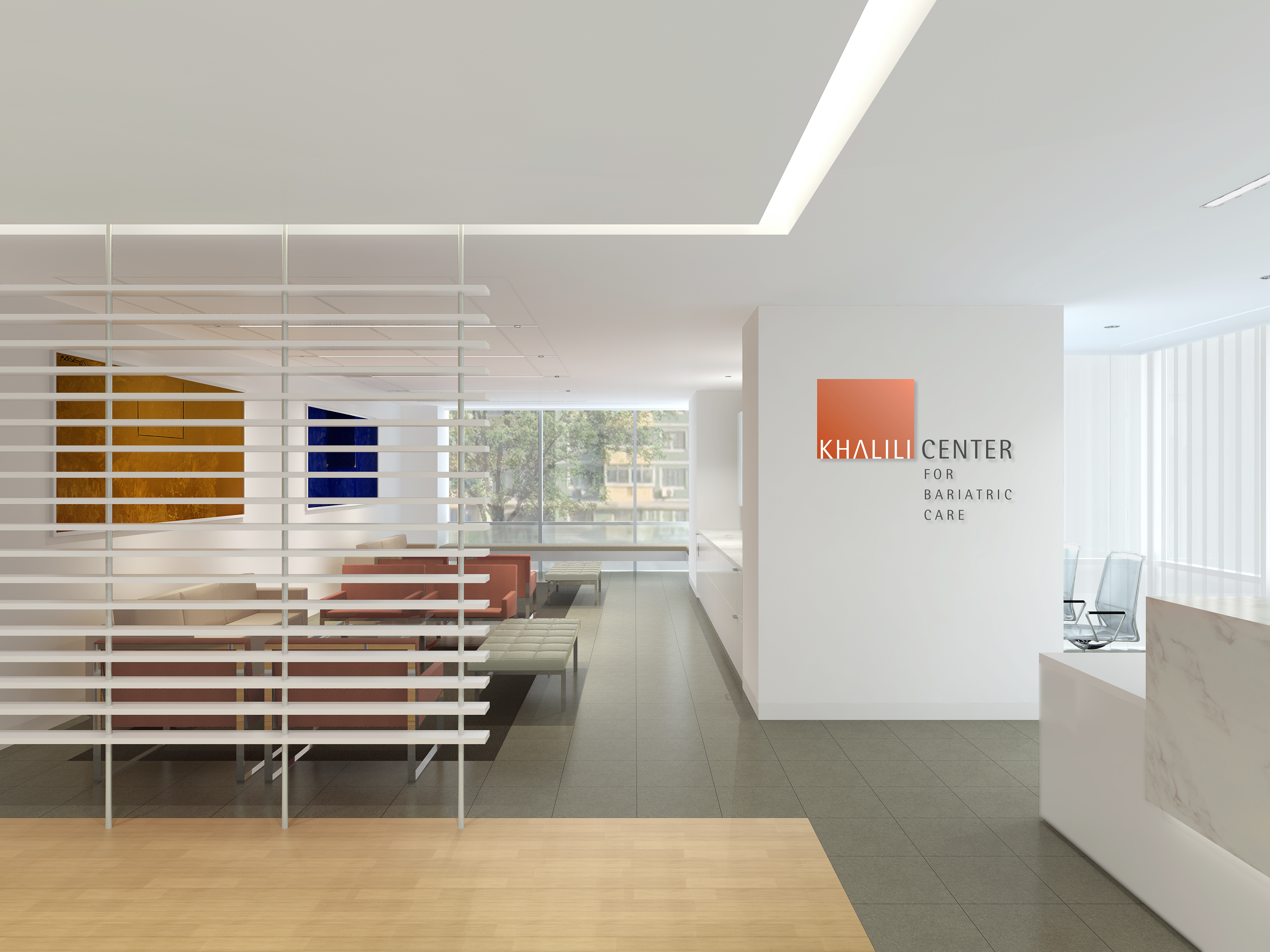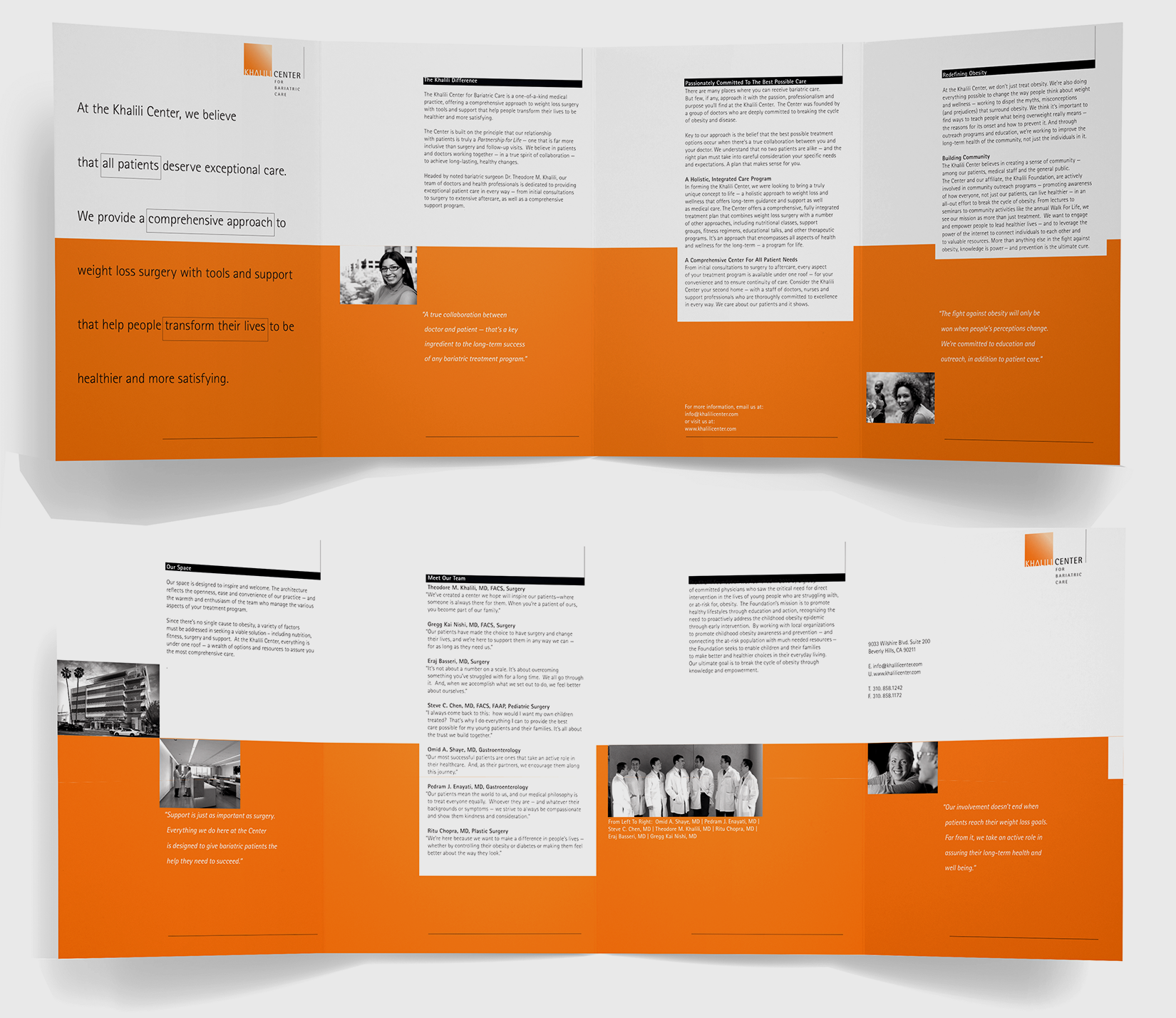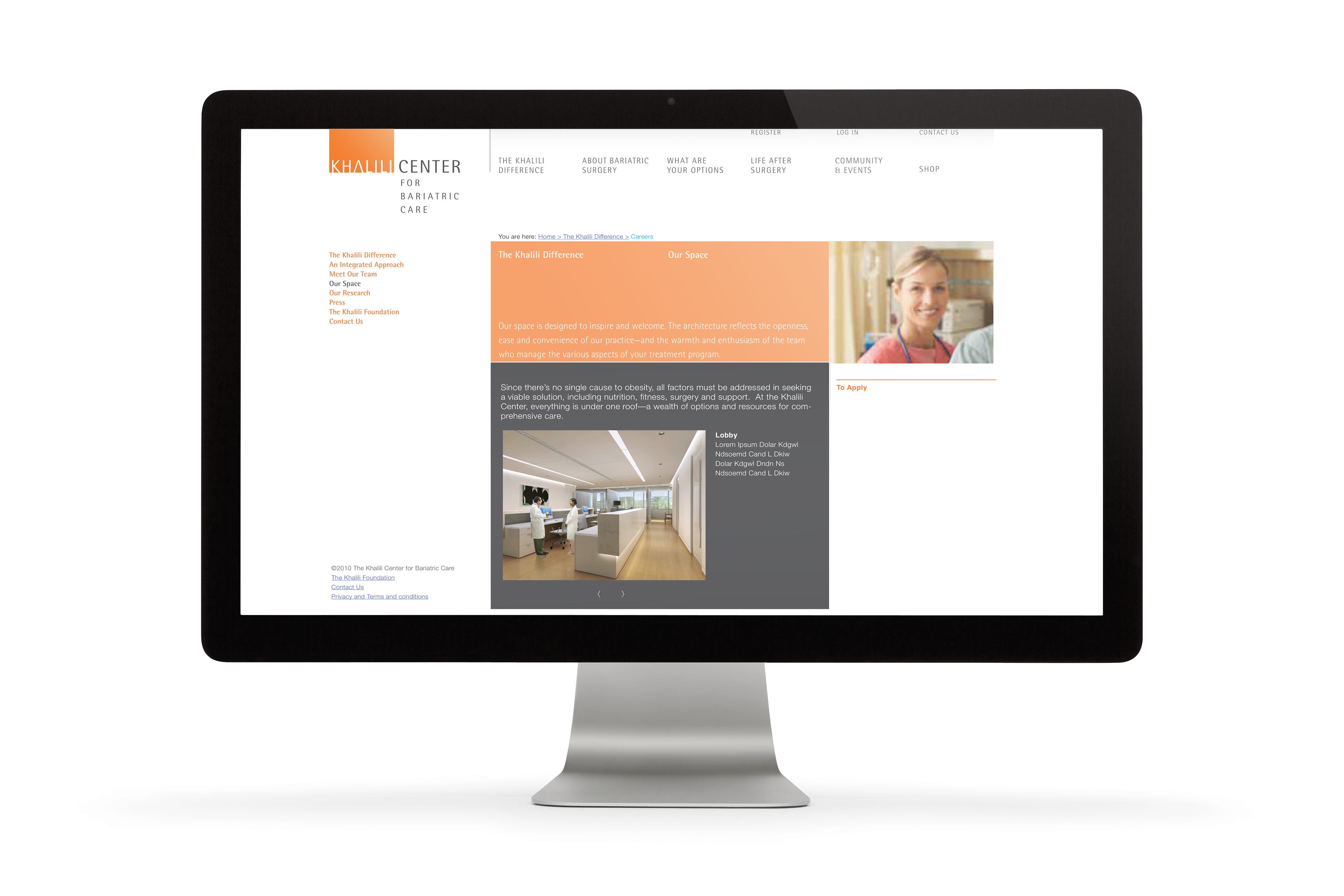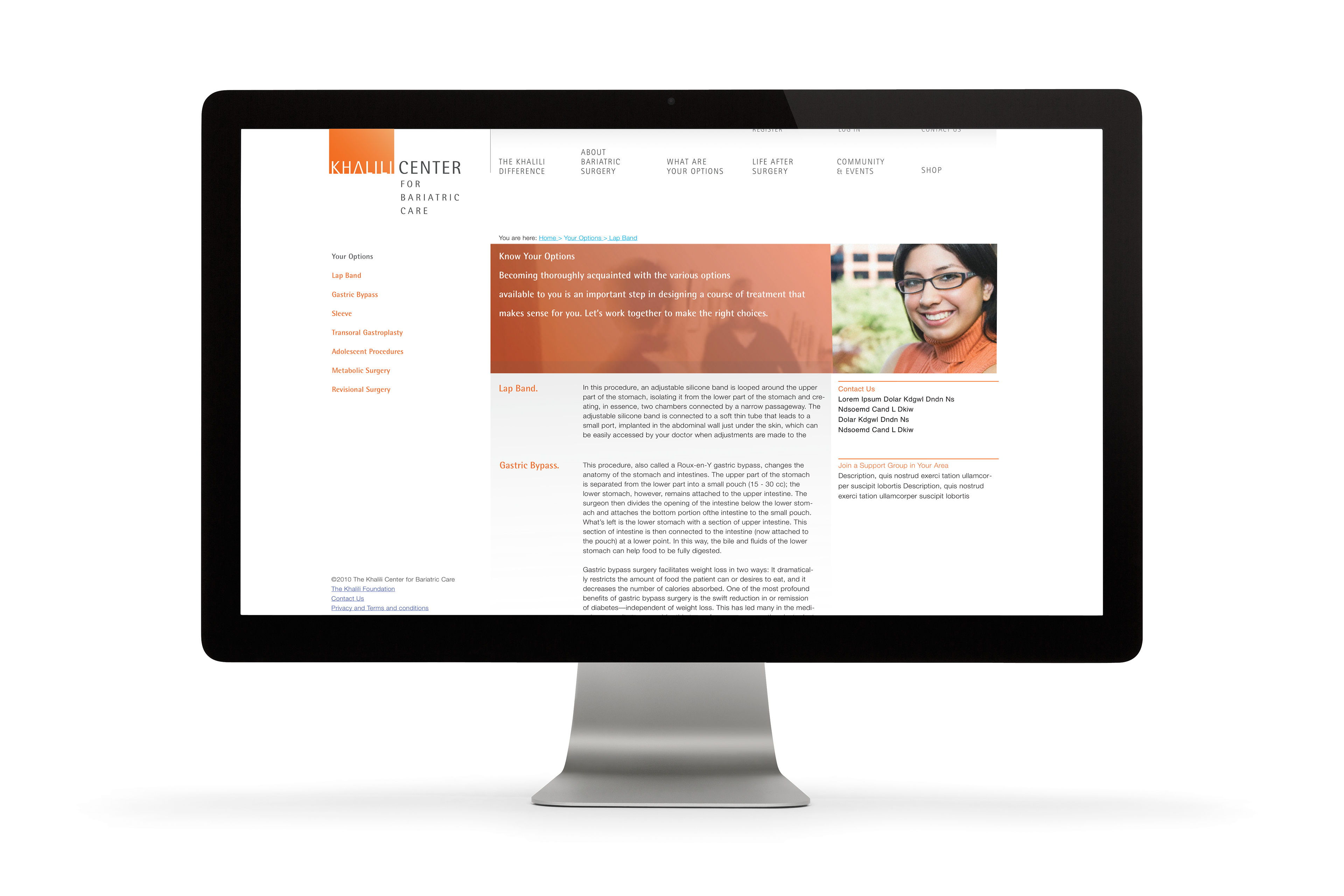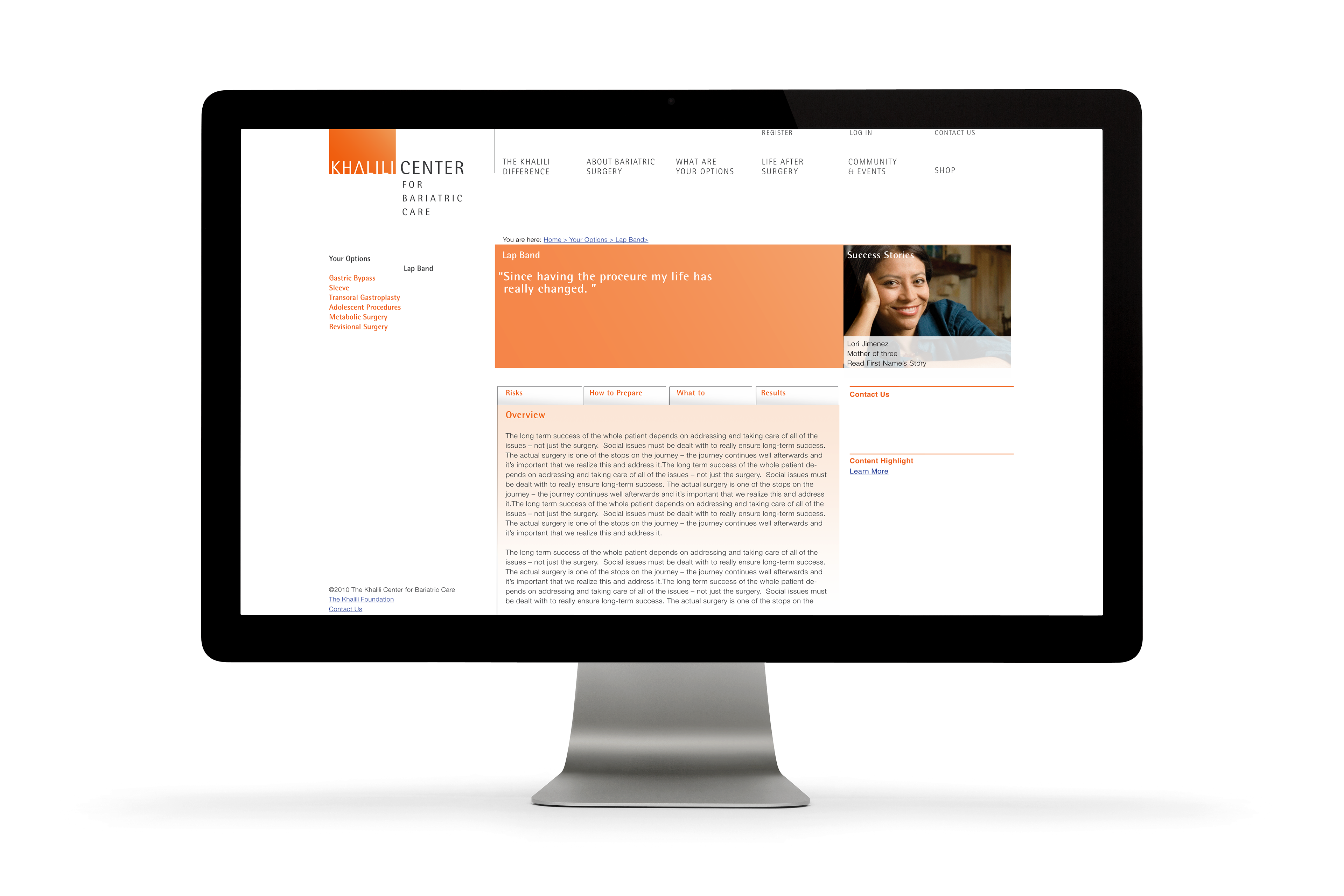 The Khalili Center for Bariatric Care is a one-of-a-kind medical practice, offering a comprehensive approach to weight loss surgery with tools and support that help people transform their lives to be healthier and more satisfying.
Their center is a state-of-the-art facility located in Beverly Hills, California housing its own surgery facility. The group of internationally recognized doctors offers an integrated approach to weight loss including Bariatric surgery, lifestyle programs, supplements and plastic surgery. 
We were charged with creating a positioning and identity that expressed uncompromising commitment to the highest quality patient care. Additionally our "Branded House" Brand architecture recommendations enabled the center to leverage it's brand to include supplements, charity events, the independent surgical center and a foundation.